Travelling with Children at Gatwick Airport
If you have half term plans to travel from London Gatwick Airport, we have rounded up the ultimate family guide, with child friendly facilities.
Firstly, and of course!  Choose
Meet & Greet airport parking at Gatwick airpor
t. Our friendly and experienced drivers are on hand to provide an excellent service, which takes all the hassle out of airport parking. Children, airports, bags and people can cause you to feel stressed and flustered– avoid this by meeting your driver outside Gatwick North terminal or Gatwick South terminal and leaving us to park your car. No waiting, no fuss and definitely, no stress.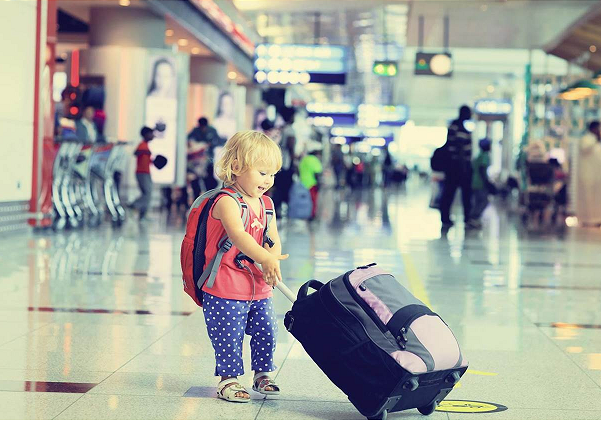 When you return from your family holiday your car will be ready for you, meaning you can head straight home with no delay. Offering great value for money, our meet and greet airport parking is available at Gatwick North and Gatwick South and is competitively priced, making it the ideal choice.
London Gatwick has seen some recent improvements and with the new dedicated play areas, changing facilities and special family assistance, traveling with children is much easier and more pleasant. Special family assistance lanes are now in place for both departing and arriving families. You will find this to be more spacious, and the dedicated security lane has been designed to provide families or single adults travelling with a child / children extra help and support when going through security.
Changing your baby is not always easy when out and about, however, at Gatwick airport you can find special baby care rooms, which have been designed especially for baby changing and feeding. You can find these facilities in the check-in area, on your way to the gates, in the transfer area and after passport control in arrivals. Some male and female toilets also have fold-down changing tables.
North Terminal
Expect a new Super-Lounge in the North Terminal, which has some excellent child-friendly facilities. These include a mini cinema room, games room, computers and a place to sit down and relax, perfect for a pre- flight calm. Other facilities include television, complimentary drinks, and a selection of magazines and newspapers.
South Terminal
South Terminal also offers two lounges to passengers, including those travelling with small children.
No. 1 Traveller's lounge in the South terminal includes a lounge area, table football, living green room and much more. The lounge also boasts airport runway views so the children can remain entertained by watching the planes take-off.
Inter-Terminal Transit Train
If you still have time before your flight, you can always take the kids for a free ride on the transit train, which runs every 3 minutes at peak times between the North and South Terminal. The ride takes only about 2 minutes. You will find the transit station on the first floor of the North Terminal and next to the rail station in the South Terminal.
Pushchairs
Gatwick Airport
has recently started offering pushchairs to families arriving and landing at Gatwick, to help the passengers get from the plane to the arrivals hall where they collect their own pushchairs.