About Us
Here's our promise to you… we want you to start your holiday or travel relaxed and stress free.
Why Ace Airport Parking?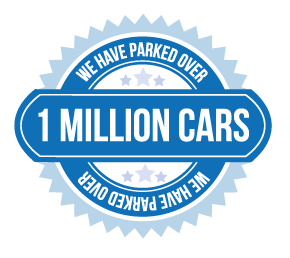 Our award winning meet and greet parking allows you to drive straight to the airport terminal, drop off your car, and head straight to check-in. Our chauffeur will meet you at the designated area to collect your car with no worry or fuss.
Designed to save time and perfect for those with children or lots of luggage. Of course with the great British climate, it is also perfectly suited if the weather is damp, cold or dark on arrival.
On your return just call us and we'll have your car delivered straight back to the terminal – warmed up and ready for you to drive straight home or on your onward journey.
Our Loyalty Programme
You, our customer , make us what we are today. We couldn't have got here without you. To thank you for your continued support and loyalty, we want to reward you so that you will enjoy the same great value meet and greet parking, but at a discounted cost when you book with us again. Once you have booked with us you will receive a discount every time you come back and book with us again.
Simply log in to your account and proceed with your booking. Our system will remember your details you and reduce the total by a minimum of 15%. Simple.
Our Accreditations
Park Mark® Safer Parking Award
Ace Airport Parking know that safety and security of our car parks is very important to customers. That is why we hold the Park Mark® Safer Parking award – a national police-backed initiative – awarded to parking facilities that are properly managed and maintained and provide a safe environment for both vehicles and customers.
Trading Standards – Buy With Confidence Award (Gatwick)
We are also holders of the Trading Standards' 'Buy with Confidence' Award at Gatwick. To achieve this prestigious award, businesses are vetted by their Local Trading Standards branch and must be able to show a high standard of operating and management practices including specifically the handling of customer service issues or complaints.
Approved and Licensed Operators
At Ace Airport Parking we are proud of the fact that we are either Licensed or Approved at every airport* that we operate from. Gatwick Airport introduced its Approved Meet & Greet Operator Scheme in the summer of 2013 – to combat bad publicity caused by many unscrupulous Meet & Greet firms operating from Gatwick Airport's forecourts at the time. Ace has been a member of the the scheme since is inception. Unfortunately there are still some of these firms around but as the scheme becomes more established customers can make more educated decisions about who they park with.
Our History
Ace Airport Parking (meet-and-greet) was originally formed in 2006. Its purpose was to create a rival (challenge) to the established park-and-ride business model generally associated with airport parking. Customers would drive their vehicle to a long stay car park, some distance from the airport terminal, then catch a bus to the airport. Some of the off-airport facilities are many miles from the airport and these park-and-ride options could take a great deal of time to get to the terminal after arriving at the park and ride facility.
Whilst Ace was not the architect of the meet-and-greet model, there was a clear potential for this newer type of service – which could guarantee to save the customer time and offer much greater convenience than traditional parking options. Ace Parking offers customers a professional driver to meet them at the nearest point to the airport terminal and Ace drives the cars to the off-airport car park then brings the car back to the terminal on the customers return – the benefits are obvious. Since Ace Parking's formation in 2006 there have been some pivotal moments – From 2009 Ace Parking Gatwick expanded beyond all expectations and became one of the market leaders of meet-and-greet parking at Gatwick Airport, offering a professional parking service at an affordable price. By 2012 Ace Parking was established as one of the largest meet-and-greet companies operating from this Airport, parking in excess of 4000 customers every month, and growing.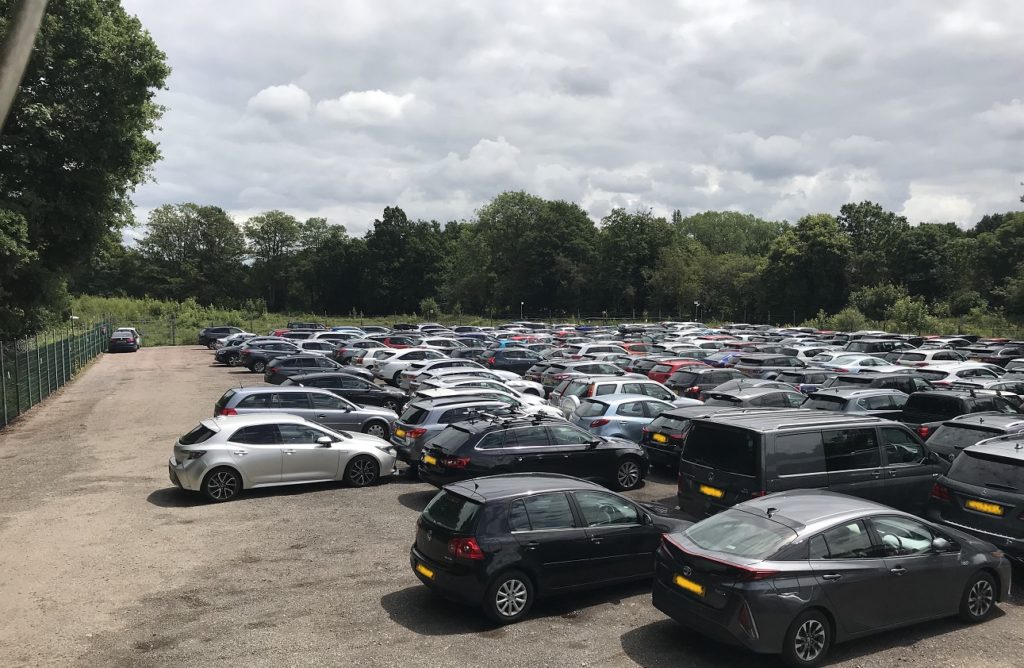 With the success of Ace Parking and the wider advantages to the meet-and-greet business model, came a negative side…a mass of new companies popped up from 2010, with the sole intent of providing a very cheap meet-and-greet service, but most without the secure parking facilities required to operate the service as sold. Add to this a poor set of internal and external operating procedures, and their main focuses on profit alone, these cowboy operators have plagued the meet-and-greet business since then and to some extent still do until this present day. They could (and still do) offer low-price parking services by cutting many corners and lacking the following –  proper parking facilities, VAT, Business rates, correct insurances, uninsured / unchecked drivers, no security, regularly changing their company name.
In 2011 the AVPCA (Airport Valet Parking Contractors Association) was formed, and this was an organisation that Ace Parking and other reputable companies became members of, and which was their answer to combating this ongoing threat to their legitimate businesses.  Membership criteria meant that membership was expressly reserved for those companies operating from permitted car parks. The AVPCA gave the opportunity for all its members to present one louder voice to Gatwick Airport and other recognised bodies like Trading Standards, British Parking Association, Local Councils and Gatwick travellers. This unified voice as the AVPCA was far more effective in being able to voice and share with these recognised bodies many of the bad practises that were damaging the industry its members had all helped to create.
Thanks to the efforts of the AVPCA as a whole, Gatwick Airport, in recognition of the growing problems with rogue parking operators, introduced an initiative to try to deal with this problem…"The Approved Operator Scheme". The scheme set out to bring about the embodiment of all the good elements required to run a reputable meet-and-greet and airport parking business, and set a framework for an industry unified airport parking standard.  The same accreditation awarded to the airport car parks applied to off-airport car parks. In 2012 membership consultation took place with the AVPCA, its members and others parking providers. These consultations eventually led to the introduction of the airport's Approved Operator Scheme early in 2013. Meet & Greet membership requirements are such that all companies who wished to join had to be independent members of the British Parking Association and hold the Park Mark® Award on all of their Meet & Greet car parks. Additionally, companies are required to be awarded the Trading Standards "Buy With Confidence" Award – an award issued by Trading Standards to companies who comply with business practices conforming to the required standards of the Buy With Confidence scheme. Ace Parking enrolled in the Approved Operator Scheme in 2013, when we had received our Buy With Confidence Award and Park Mark® Award and was then fully compliant with the scheme requirements. This was a real achievement for Ace Parking.
Having achieved its "Approved" status at Gatwick, in 2014 Ace Parking changed its website and its company name to Ace Airport Parking Ltd, to allow it to operate from all airports. Over the next couple of years Ace parking would go on to add Heathrow Airport, Stansted Airport, Edinburgh Airport and Birmingham Airport to its meet-and-greet portfolio of airports. Currently operating from 5 UK airports, Ace has plans to expand the brand further to cover all major UK airport locations in the coming years.
Continuing to grow every year, the future looks bright for Ace Airport Parking.