Gatwick Airport Plans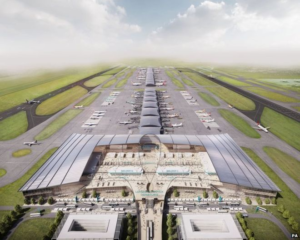 About Gatwick Airport
As the 2nd largest airport in the UK, and the busiest single runway in the world, Gatwick airport connects 34 million passengers to 200 destinations, and 90 countries each year. Around 70 airlines operate from Gatwick including British Airways, easyJet, Emirates, Monarch, Thomas Cook, Thomson, Virgin & more.  Gatwick welcomes short haul, long haul, low cost carriers, full service carriers as well as charter traffic. It serves more destinations than any other UK airport, what's more it's the best connected point-to-point airport in Europe.
Situated 28 miles south of London, Gatwick Airport is easily accessible via road, rail, bus, coach and more. Just 30 minutes from the financial district, or main tourist attractions of the capital city, check our Getting to Gatwick Aiport section for further information.
Gatwick Airport plays great host to each kind of traveller that passes through it. For the keen shoppers, there is an abundance of duty free shopping on offer, from fashion, to books, to travel accessories to electrical equipment, within each Terminal 1 and Terminal 2. For the group holidays, try one of the many bars and start your holiday early, or refuel your family at a delicious Gatwick Airport restaurant or eatery.  Take a look at the shops available at Gatwick, click here.
For the business travellers & frequent flyers, Gatwick has many top notch airport lounges, to allow you to relax or work, as well as business services , and many hotels nearby too.
Just in London for a few days? You are able to store your luggage so you can hop to London in around 30 minutes.
Providing around 23,000 jobs, Gatwick has become a major economic driver for employment in the South East of England. It is surprising then that these same local residents are opposed to Gatwick building a second runway to meet growing demand.
Gatwick is undergoing the biggest transformation in its history, and over the next 10 years hopes to fulfil its aim and vision "to compete to grow and become London's (and Europe's) airport of choice."