Travel Essentials and Accessories
With every preparation in the world, there's always something you forget to bring on your holiday. We've compiled a general list of essentials to help you whilst packing.
Whether you choose to pack weeks in advance, or hours before, a list can ensure you get everything you need in that suitcase.
If you do forget anything, don't worry as Gatwick airport's North and South terminals, and departure lounges have a huge variety of high street shops including Boots, WHSmith and Accessorise, both before you go through security and after. You can pick up those last minute forgotten essentials or extra treat to get you in the holiday mode.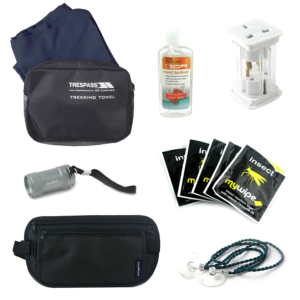 Essential Documents
Passport
Tickets
Money / Travellers cheques
Credit Cards
ID
Driving Licence
Health Card
Insurance Documents
Itinerary
Photocopies of all documents
Electronic Essentials
Mobile Phone
Phone Charger
Camera
Camera Charger
Camcorder
SD / Memory Cards
Travel Adapters
Padlock / Luggage Locks
Luggage Tags
Emergency Battery charger
MP3 / iPod Player
Headphones
Travel Iron
Ipad / Mini Laptop
Kindle / Book Reader
Reading Light
Flight Essentials
Travel Pillow
Ear Plugs
Eye Mask
Magazines
Books
Travel Games
Travel Socks
Snacks
Personal Essentials
Medication
Anti-histamines
Insect Repellent
Bite Sting Cream
Condoms
Sunscreen / Sunblock
Aftersun
Glasses / Sunglasses
Glasses Cases
Contact Lenses / Fluid
Contraception
First aid kid
Headache Tablets
Indigestion Tablets
Diarrhoea Tablets
Antiseptic Cream
Waterproof Plasters
Lip Balm / Tiger Balm / Vaseline
Hand Sanitizer
Toiletries
Washbag
Moisturiser
Antiperspirant
Shampoo
Conditioner
Hair Products
Soap / Wash
Shaver / Razor
Perfume / Aftershave
Toothbrush
Toothpaste
Make-up
Ear Buds
Baby Wipes
Tampons
Tissues
Other Essentials / Gadgets
Playing Cards
Phase Books
Waterproof phone case
Waterproof camera case
Guide Books
Diary / Notebook
Ipod / Mp3 Speaker
Phones Apps:
Check out holiday apps available for your iPhone and Android phones, including instagram for quick uploading of pictures, XE converter to work out if you really can afford that holiday bargain Hostel Bookers, for that unexpected overnight stay and Skyscanner for cheap flights. Also, check with your bank, whether they have mobile banking, allowing you to check up to date balances and transfer those extra pennies.
Tips to help your holiday preparation: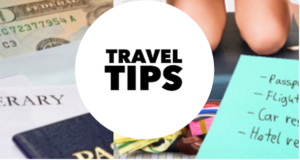 Holiday Parking
Parking at the airport is quick and easy, but did you know it is cost effective and safe too.  The earlier you book, the better value for money. Let us here at Ace Parking take the hassle away from travelling to and from the airport terminal with our meet & greet Gatwick parking, safe in the knowledge that your car is in great hands while you are away – get an instant meet and greet parking quote here; you might be surpirsed at the low cost and value for money!
Money
0% commission on bureaux de change
Try local Post Offices, Marks and Spencers and branches of First Choice and Thomas Cook.
Suitcases and weights
Checking weight limits for you airline, saves time and hassle when checking in, most airlines have their own rules and requirements and are often very stringent.
Be sure to take a quick photo of your luggage before checking in, this will help speed the paperwork process up, if it were to get lost.
Wear something with preferably deep pockets on the plane—it'll prevent you from having to dig through your bag for your phone, wallet, and boarding pass every five minutes.
Transfers
Check with your holiday provider whether there is transfer options within your package, otherwise public transport can often be a cheaper option than full fared taxis.
It's a great idea to carry a power bank with you. The power saver always keeps you in confidence, knowing that you have a fully charged device throughout the journey.