Ace Airport Parking Reviews.
Trusted Reviews From REAL Travellers.
The Ace Airport Parking Meet and Greet at Stansted Airport, Gatwick airport, Heathrow airport and Edinburgh airport are great options for travellers flying for business or pleasure. Don't just take our word for it, take a look at what our passengers think of the service by looking at our recent meet and greet reviews – all verified by independent review company Feefo.
All of our travellers are invited to leave feedback, via an email invitation, regardless of how long the stay was, from which airport or what service was booked. We want to know each time you travel how you found our service and we are always ready to listen.
Our staff, waiting times and security are all hot topics, to ensure we provide the best quality service at all times, with more than 25 years' experience, we know a thing or two about meet and greet parking.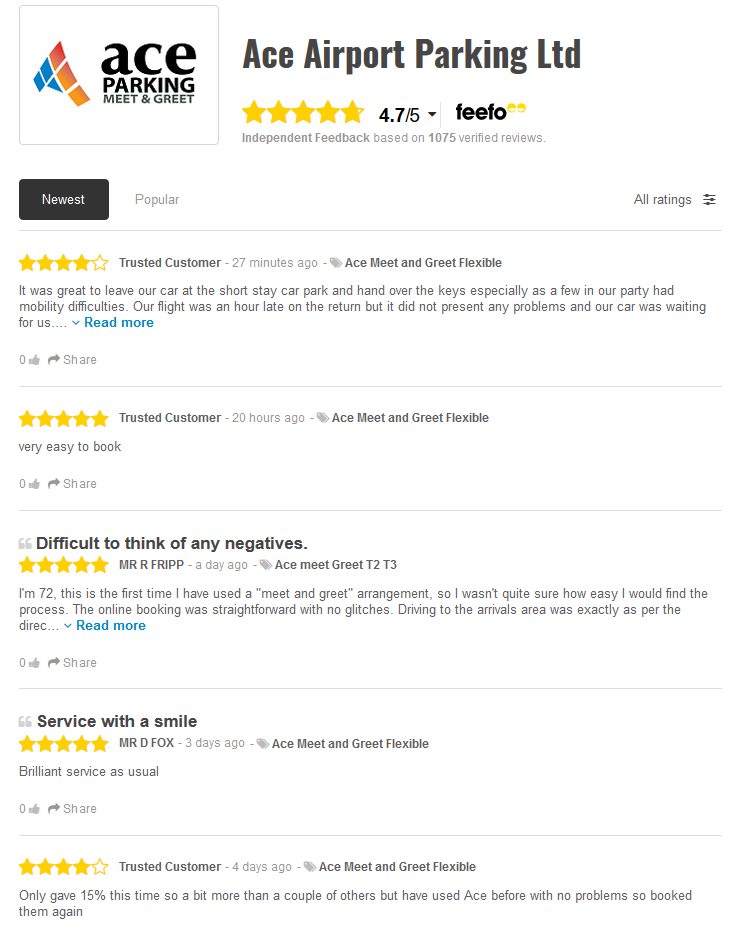 Ace Airport Parking are committed to providing a reliable, friendly meet and greet service, along with convenient and secure airport parking.
You will find this trusted service at;
Meet & Greet Gatwick
Meet & Greet Heathrow
Meet & Greet Edinburgh
Meet & Greet Stansted
Meet & Greet Birmingham
**All Ace Airport Parking customer satisfaction scores and reviews are correct at time of publication 17/05/2019
We are proud to display our Feefo gold trusted service award for 2019. Rated by our real customers, the award is testament to Ace Airport Parking and their amazing customer service.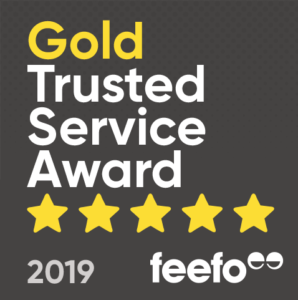 Is it important to know that we only collect ratings and reviews from verified customers – that means they are always genuine.