Why Choose Ace Parking? Meet & Greet with a Smile.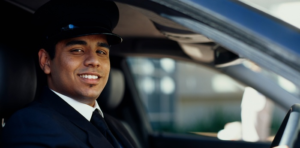 Meet and Greet Parking is easy, simple and stress-free.
Let someone else do the parking with our Meet and Greet services.
Drive straight to the airport terminal, drop off your car, and head straight to check-in., with the peace of mind that your car is parked safely and is in good hands.
Proud to hold the Park Mark Safer Parking Award.
If you were wondering what makes meet and greet parking with Ace Airport Parking so essential compared to normal airport parking, we've rounded up 10 reasons, just for you.
Meet & Greet is convenient – Step straight from your car into the terminal. We′ll make sure you start and end your trip with reliable collection and drop-off at your convenience.
Meet & Greet is cost-effective – None of your extra holiday money needs to be spent on transfers, busses, trains to and from the airport (That's for your enjoyment when you get to your destination!).
Meet & Greet is safer – Our meeting points are purpose parking facilities that are permanently monitored to ensure complete security of all vehicles stored there. One of the other safety features of meet and greet parking applies to the driver themselves – arriving late at night a traveller alone doesn′t have to worry about navigating to their car buried deep in some dark corner of a basement car park – with our valet parking your car will be ready, waiting and warm for you to get straight into and drive away.
Meet & Greet is perfect for those less physically abled – For those with disabled cars, or who need special assistance, Meet & Greet is vital. This is the most convenient way to travel in your own equipped car, and be picked up by it too.
Meet & Greet is better for families – Families come with more bags, and more little people. Lugging kids, and luggage on public transport or on transfers can start your getaway negatively by causing unneeded stress. Simply drive the whole family to the airport, and we'll take care of the rest.
Meet & Greet is quicker – Got out of that meeting late? Stuck in traffic on the way? If you then have to park your car and wait for transfers, it's pretty likely that you're going to miss your flight. For those with little time on their hands, meet & greet is the only one for you.
Meet & Greet is warmer! – It's a common story – get off the plane when you touch down in blustery Britain and you wish you hadn't still got your flip flops and t-shirt on as it's pouring with rain or the wind is cooler than expected. How good would it be to come out of the terminal and be met by your own, pre warmed vehicle ready to get home?
Meet & Greet is cheaper than you might think – Ace Airport Parking is 2012's parking website of the year, and our quick and easy quotes come with a price match guarantee. You won't find cheaper, and if you do, we'll match it!
Meet & Greet is fully insured – Our fully comprehensive insured drivers will take excellent care of your car, with a commitment to provide customers with a consistent, reliable and quality service whether travelling for business, pleasure long or short stays.
Meet & Greet is quick and easy to book – The whole process is quick, simple and straightforward – book online in 3 steps or in 1 call to activate your meet and greet parking. On your departure day we′ll be there to collect your car from the drop-off point at either Terminal, and there again when you step out of the airport on your return.
Ace Airport Parking offer parking services at the following airports and you can get a quick quote from the website in minutes.  We also offer a great rate, and loyalty discount if you book directly with us, more than once.  Take a look here:
Meet and Greet at Gatwick
Meet and Greet at Heathrow
Meet and Greet at Stansted 
 Meet and Greet at Birmingham
 Meet and Greet at Edinburgh